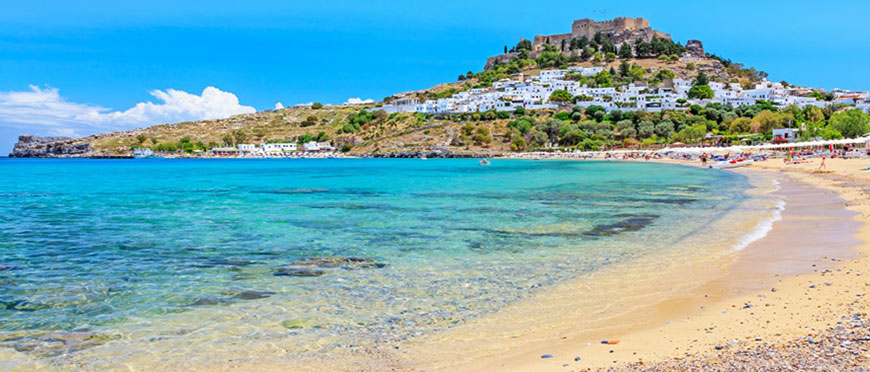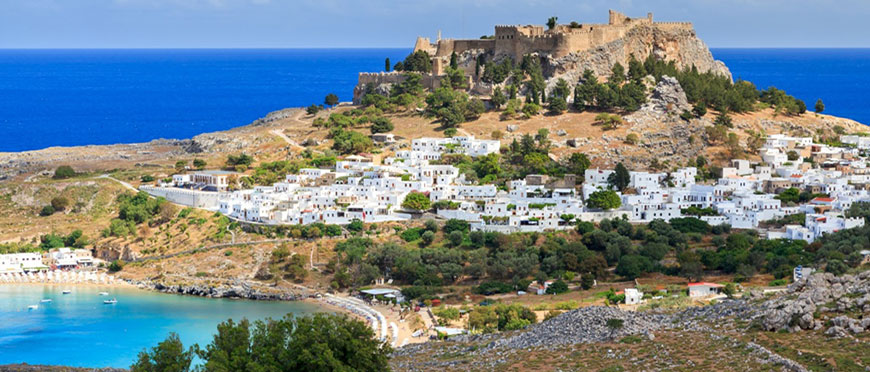 Lindos combines relaxation and intense life in the summer months. And also the journey into the past with the natural beauty and wonderful beaches. Lindos is one of the most popular destinations on the island, because as already said, it combines the natural landscape with monuments from antiquity and the Middle Ages in a traditional village.
he Acropolis of Lindos (offers one of the most beautiful sights of the sea) is classified as a monument, like the old town of Rodos, and as a result receives thousands of visitors each year. Acropolis is a hill accessible by foot or by donkey.Lindos village has its own unique character with the white houses beneath the acropolis. But the attention of any visitor is being caught by the famous mansions, their date of construction being engraved in their front doors.
Some of these beautiful houses have been converted to luxury apartments, restaurants and cafes. Those mansions belonged to the captains of the 17th-18th century.

MAKE YOUR RESERVATION ONLINE